Oil Field Drilling Instrumentation
The MOHR Drilling Fluid Measurement system is used to characterize several in-situ, real-time parameters of drilling mud including density, temperature, and oil/water ratio.
MOHR has adapted our Electric Field Perturbation (EFP) technology for oil drilling "mud" operations. Our instruments use ultra-wideband (UWB) signals, specialized metallic probes and sophisticated software to measure the oil-water ratios of drilling mud solutions.
Capable of withstanding high pressures and high temperatures, the MOHR OWG systems are rugged, field reliable solutions that are easily integrated into any production operation. The MOHR measurement systems require no periodic calibration.
---
Key Features of the Multiphase Flow Measurement System
Electromagnetic Non-Radioactive Technology
Measures 0-100% Oil/Water
No Moving Parts - No Coriolis Meter Required
No Separation Required
Hundreds of samples per second for high resolution monitoring
High speed, real time analysis of mud gives instantaneous and time-history averaging of measured values
Fully customizable for virtually any mix of materials
Operation in Class I Division 2 hazardous locations
Intrinsically safe sensors for use in Class I Division 1
Operating Parameters
Water/Oil Ratio
0-100%
Oil/Water Fraction Sensitivity
0.1%
Density Resolution
0.1 kg/m3
Data Connectivity
Ethernet, RS485, 4-20 ma, Wireless; WITS, PASON, NOV integration
Power
24 VDC
Weather Protection
NEMA 4X, IP66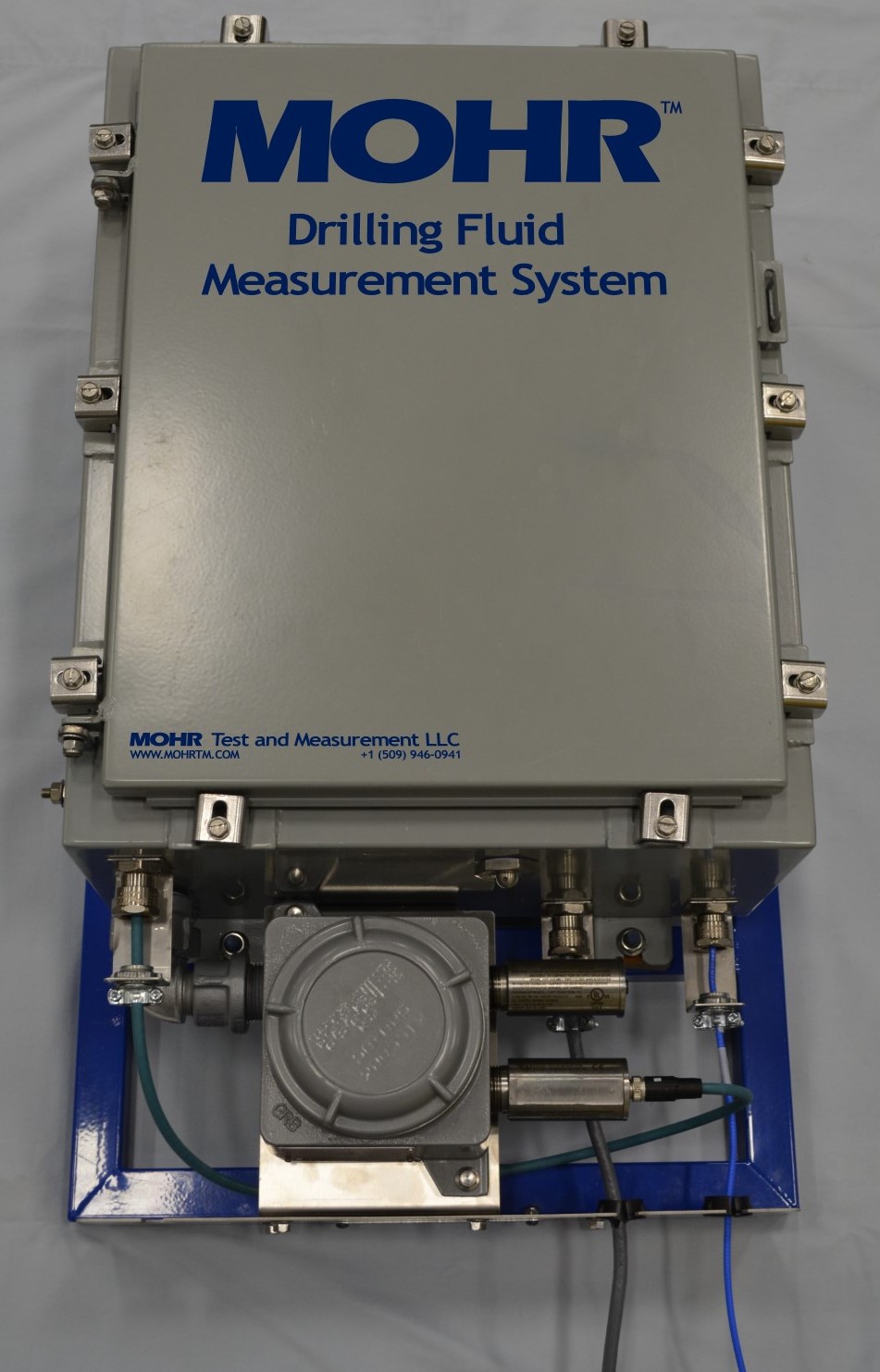 ---
How to purchase
For purchasing options, please contact us via our How to Buy page.
---
Related Products
MOHR Oil Field Oil-Water-Gas Flow Measurement System
MOHR Oil Field Wet Gas Flow Measurement System