Welcome to MOHR
For more than 30 years, we've provided our customers with innovative sensor technologies and dependable engineering consulting expertise. Some of our products and services are described below. Please don't hesitate to contact us for more information.
Featured Product
---
CT100 Series Metallic Time-Domain Reflectometer (TDR) Cable Testers are ideal for precision testing of all coaxial and twisted-pair cables and interconnects in modern microwave/RF and digital systems. They are the only commercially-available TDRs that exceed all TDR performance specifications of the popular Tektronix® 1502C TDR, while also providing modern improvements in trace analysis, data storage, connectivity, and ergonomics.
TDR Specifications
60 ps risetime (20-80%, CT100HF)
> 8.3 GHz test bandwidth (CT100HF)
500 Hz framerate for transient faults
75 µm (0.003 in) cursor resolution
16-bit impedance measurements
Key Features
Rugged, lightweight, portable
Bright color screen, long battery life
2+ GB internal memory
USB, 10/100 Ethernet PC connectivity
USB keyboard, thumbdrive, barcode reader
Selected Products and Services
---
EFP Series Guided Ultra-Wideband (UWB) Radar
Meets all requirements for Spent Fuel Pool Instrumentation (SFPI).
Precision liquid level and void fraction sensors.
Replaces Delta P sensors -- decrease system cost and improve accuracy, reliablity, and safety.
Accurate in boiling / frothing environments.
Long life at nuclear temperatures and pressures.
Fruit penetrometers and texture analyzers give accurate, repeatable results.
Saves 50% or more of the time you spend testing and generates automated reports.
Also use for general materials testing.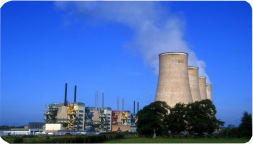 An experienced team of nuclear experts is here to help your organization.
Let us design and verify your critically safe processes and specialized rad-waste instrumentation.
All the latest radiation transport codes are up and running.
Modern computing facilities minimize turn-around time.